by Tove Djupsjöbacka
"What's a folk song? Freija's answer is broad enough to include both songs in Kalevala metre and evergreens, and both fit the band very well."
The folk music quartet Freija celebrated ten years together last year and has clearly found its niche. There are surprisingly few bands out there exploring the field of newer folk songs in Finnish, some of them well known, some of them totally unknown. What's a folk song?
Freija's answer is broad enough to include both songs in Kalevala metre and evergreens, and both fit the band very well. Maija Karhinen-­Ilo has one of the subtlest and most beautiful voices in the field, being nicely present in the song without any unnecessary vocal acrobatics. Arto Anttila (bass), Matti Laitinen (guitar) and Lassi Logrén (fiddle etc.) complete the whole with strong instrumental skills as well as great harmony singing.
They all have a personal playing style on their instrument, Logrén for example specialising in very tight, rhythmic riffs. Laitinen uses his special guitar tuning to provide an intense and broad sound.
An elegant and well-balanced recording, though there are not as many arrangement treats as on their last, fantastic CD SydänJuurilla (2011).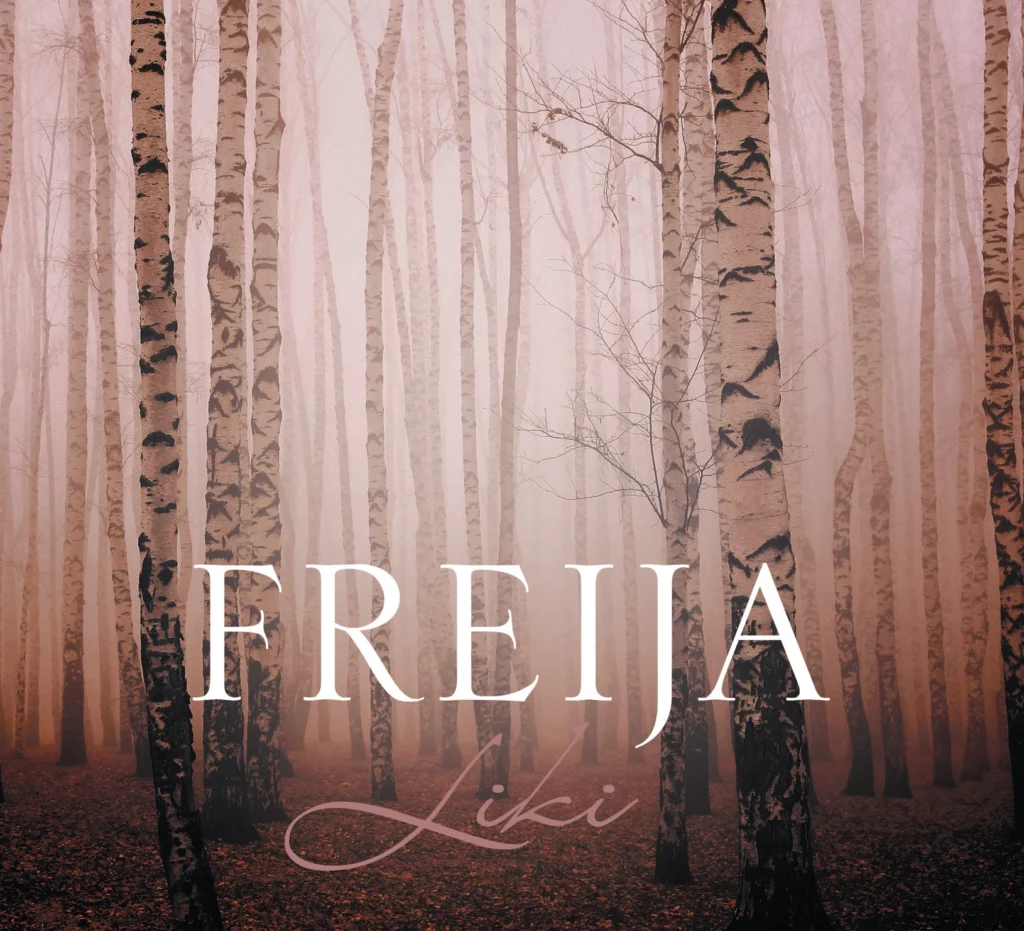 Liki – Very Near (2015)
Contact: freija (at) freija.fi
Photos here.